'14 was a very frustrating season. Winless with Raven having a cutting out problem above 4000rpms the entire season. Those problems followed me into the 15 season and after throwing everything at the car I, and a few mechanics shops, Jakes motorsports in Bradenton finally figured out that it was a bad o2 sensor that the ECU would not register. With that fixed the first race of the season was a double feature at Three palm Speedway on my birthday none the less. Managed to win both features!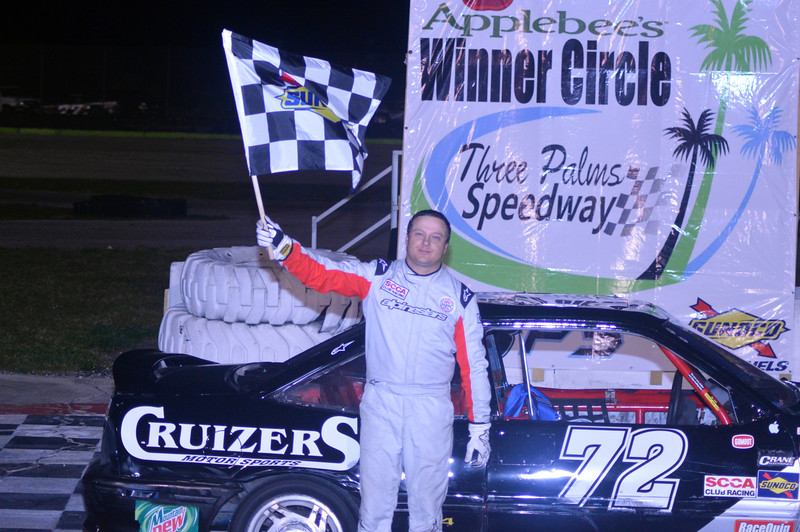 As great as these wins were they were before they started counting the points for the season. The track, while gracious enough to allow me to run my rare bird of a car scheduled my class intermittently, and for good reason as the class was not getting the car count that it once did. Another sputtering problem arose but was fixed in a week. This led to a string of podium finishes.
At this point I am leading the championship. On a night we were scheduled to race TPS they cancelled the races as soon as we got there due to low car count. rushing to Desoto speedway, 50 miles up the road where we were FINALLY allowed to run again in an enduro class I had time to do nothing else but unload Raven, suit up and hit the track. 10 Laps in they reversed us to go the other direction and the left rear tire couldn't take the stress of going right, it blew at full speed at the end of the straight and sent my to an intimate meeting with the turn 4 wall...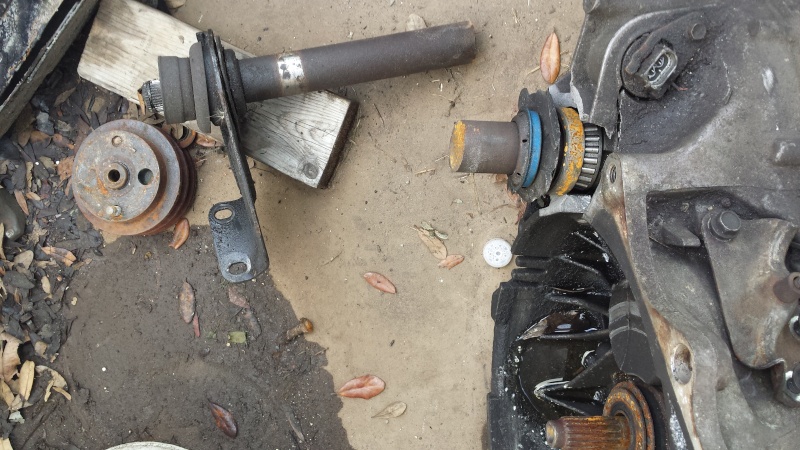 This left me with a broken hand, busted rib and punctured lung and out of commission as TPS continued their season. Rain killed a lot of their races and while it was unfortunate for them business wise as a track it was saving me in points as I only dropped down to second.
The rest of the season saw very sad turns of events for everyone involved. While I was mostly healed, Raven lay in waste as the finances were just not there to put Raven back together and even as I write this now she is still in a million pieces. Optimus Performance, a partial sponsor I picked up seemingly were no longer interested to go forth with full sponsorship as TPS, due to a hard rainy season was forced to shut their doors for good, leaving the location of my future races unknown and without a legal place to test and tune, not to mention track play days that were just too much fun. This of course led to Raven not getting out to race again this year, and without the track open the owners thought it was pointless to name any points champions, so point wise the entire racing year there had been for not.
Looking forward to 2016 tho I'm uncertain what it holds as it is not clear yet if I can race at the local track with my 6 cyl or not. The engine is going thru its first freshening up ever and I'm shedding even more weight out of her, her last weigh in at 2289lbs. She will be fast, but a place to run is the big question.
A few thanks go out to the select few ppl this year for your help, understanding and patience.
The Haase family for giving Raven a shot and for letting me be the" bane of your existence!"
Optimus Performance for the kickstart on tires for the 2016 season!
D. C. Fresch for the unexpected and ONLY donation to Ravens Gofundme campaign.
Gilberto Mendoza for the Z24 info and always on standby to give a helping hand.
Jakes Motorsports in Bradenton, fl for the awesome work!
Brian McGreevy for helping to bring Raven home.
Realisticracing.net for the blog space and friends/fans.
Last but most importantly to my wonderful woman who stood by my side the whole time, from cheering me on to taking care of me as a bag of broken bones to sacrificing what she has for me to live my dreams.
For all your help, support and belief, Thank you

Skywarp 72

Driver





Location

: Sarasota, Florida


Posts

: 252




Similar topics
---
Permissions in this forum:
You
cannot
reply to topics in this forum